Eliminate Waste – focus on adding value for your new years resolution.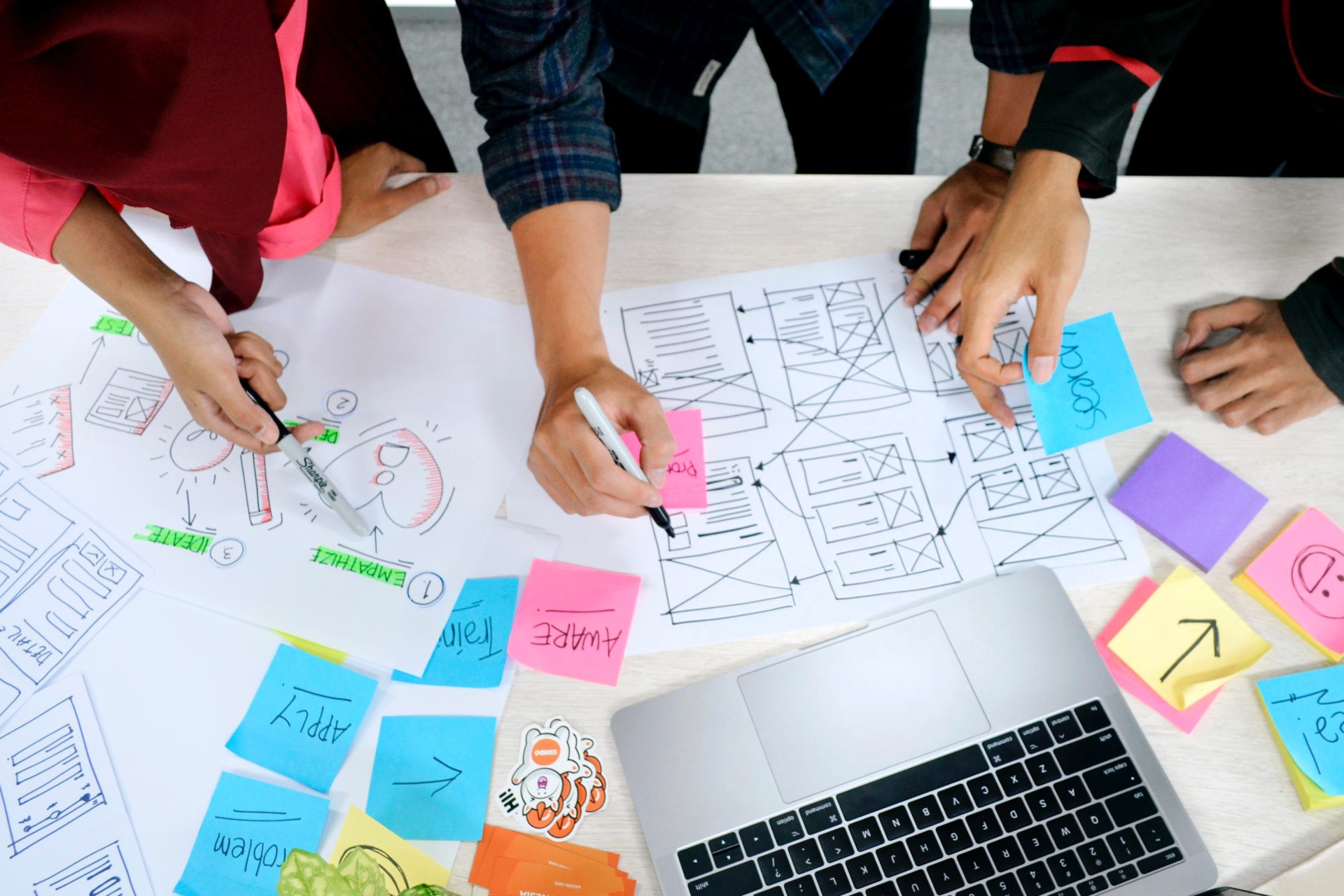 Have you given up your new year's resolution already? 
Who has made a new year's resolution? And….who has already abandoned their new year's resolution? Yep, I've been there. 
When the new year comes, we jump at the chance to improve; however, many of us are not successful at fulfilling our resolutions within six months of setting them. We often make resolutions that are too big or too complex, or we have no idea where to start, so we are overwhelmed and give up before we've begun.  
This also happens with our work and with our business improvement activities. We often have grand plans to make improvements. However, it becomes daunting and time-consuming, and we are consumed by our BAU activities, particularly if our processes are not documented. So instead of giving up, why don't we break down the task into more manageable sizes that can be realistically achieved?  
One thing you can do to start your new year off right is to review your processes with a single goal of eliminating or reducing waste. This can have a significant impact in both tangible and intangible ways. 
Regardless of whether you work with internal or external customers, your processes should aim for the best customer experience: not What are the actions or steps that are not needed to deliver your product or service; What creates no value?  
Over time, processes often become complex and lengthy for a variety of reasons – to make sure the once-in-a-blue-moon scenario will not happen again, to add additional approvals, or to add extra checks and balances that do not add value. Multiple layers of defect prevention and detection do not deliver the best customer experience, particularly because those layers usually add time and unnecessary complexity. 
Let's have a look at a sales process.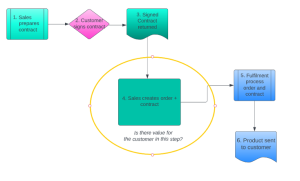 Steps one, two and three are standard business practices required for the customer to receive their product, as are steps five and six. 
So let's dive into step four. Sales create the order and add the contract; they search for the document in their system, download it to the local drive, and upload the contract to the order. The additional step to uploading the contract is time-consuming and increases data storage required by the business. 
Creating an order and attaching a signed contract to send to fulfilment provides no value for the customer by creating waste in the process and delaying fulfilment. There is no value or additional benefit for the customer – it is an internal process unrelated to the quality.  
If we explore the reason for uploading the contract, we likely find that once, a long time ago, a customer requested a copy of the contract linked to the order. To 'make it faster next time' the sales operator added an additional step to the process, creating ongoing additional time and effort.  
To streamline this and improve our process we can: 
Consider whether there is a compliance reason to include the contract. If there is, combine the sales order and the contract into one document.

 
If there is no compliance reason, the contract does not need to be uploaded to the order form.

 
The way in which orders are received can also be reviewed 
Is there any reason why the order is not sent direct to fulfilment , thereby eliminating the risk of error of a missing document?

 

Can the sales system receipt orders direct from the customer to eliminate the need for the sales team to re-enter the order?

 
Lean methodology focuses on eliminating waste and encourages small, incremental changes to process to improve quality and efficiency. 
"Waste in Lean is any activity that consumes resources but brings no value to the end customer. The activities that indeed create value for the customers are only a small portion of the whole work process. This is why businesses should focus on reducing wasteful activities as much as possible." ​(Lindner, 2020)​ 
The ideal is to meet both internal and external customer expectations by creating a close-to-perfect process – minimising waste, using as few resources as possible, and encouraging continuous improvement. Improving business processes bring numerous benefits, including: 
✓ improving efficiency and enhancing productivity. 
✓ enhancing product quality. 
✓ increasing customer satisfaction. 
✓ increasing employee satisfaction. 
✓ improving competitive edge. 
✓ speeding up operational time. 
✓ embedding a culture of continuous improvement. 
You can make small, incremental changes now. To make a difference, you don't need a big-bang approach. Start small and see the difference – you will quickly see benefits that will help you keep that new years resolution! 
Mardi Darmody is part of Parbery's Business Performance Improvement team. Mardi is a passionate continuous improvement champion, helping streamline and automate business processes and empowering teams to increase their productivity. 
Photo by UX Indonesia