Happy Canberra Day!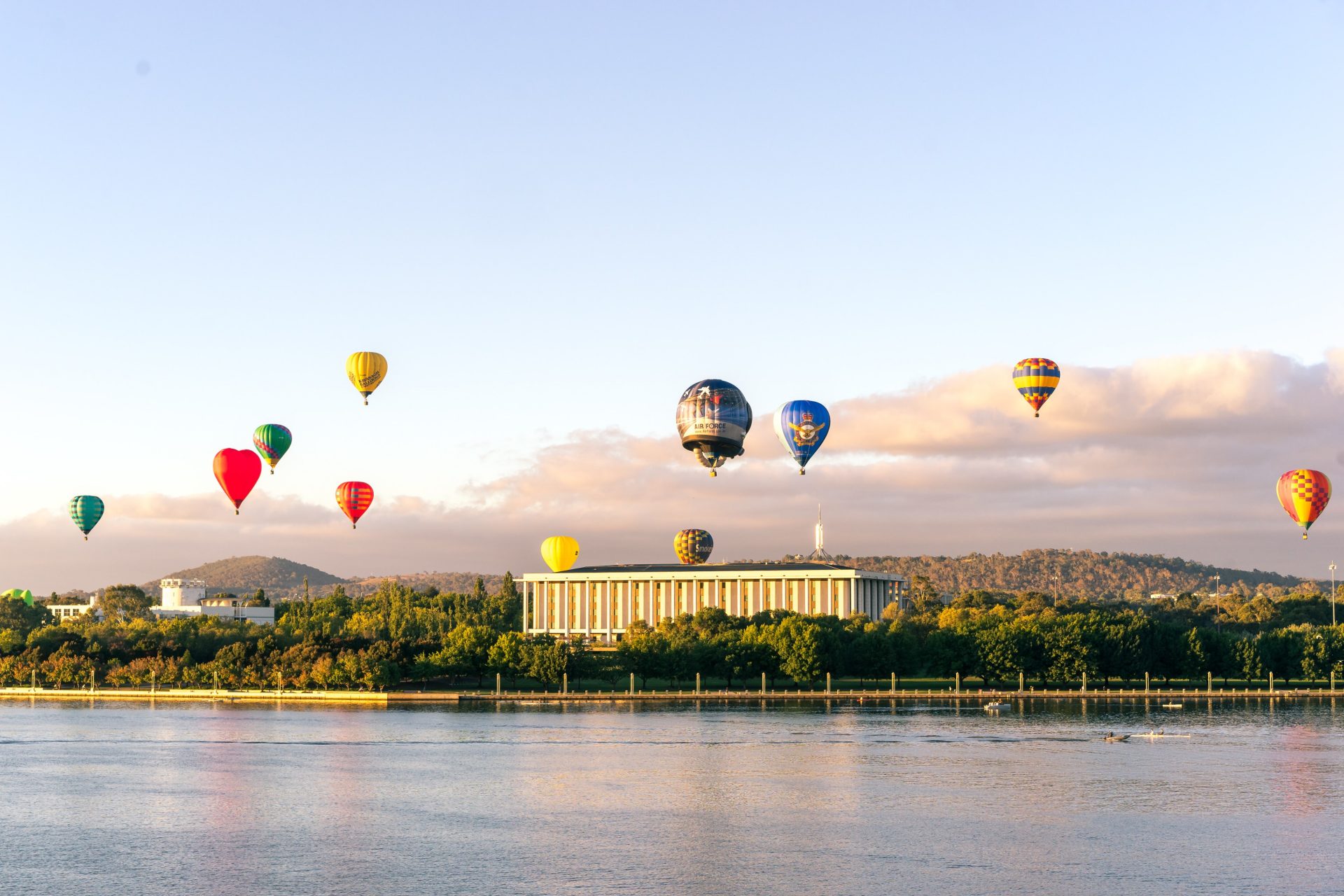 Do you know that Canberra Day is a celebration of the official naming of Canberra?
Everybody loves a public holiday, and on Monday 8 March 2021, most Canberrans (and the lucky residents of the Jervis Bay Territory*) get a free pass to join in the birthday fun. But how often do we really stop and think about why we have the day off work and what we're celebrating or commemorating.
Lady Denman, wife of then Governor-General Lord Denman, or Trudie to her close friends, officially named our capital city Canberra, at midday on 12 March 1913.
Before the capital was born, the government issued an invitation for Australians to share their creative thinking for a new name.  While officials weren't graced with the poetic equivalent of Boaty McBoatface, it did result in some interesting suggestions including Cookaburra, Kangaremu, Sydmelperadbrisho, Swindleville and Caucus City. With names like that, Canberra is sounding pretty swish!
Of course, Indigenous culture existed in our region for many thousands of years prior to the naming of the capital, and the name Canberra was already in common use. It most likely comes from a local Aboriginal word meaning meeting place. Since that day in 1913, our city has lived up to that name and become home to people from all over Australia and the world.
Celebrating us
The last 18 months have been exhausting and stressful, but as a community we've supported each other. We came together to get through the pandemic and not just survived, but in many cases, thrived. Canberra is a great place to live, work and raise a family and Canberra Day is the perfect time to explore, revisit or maybe even discover for the first time what's right here on your doorstep.
Staycations, neighbourhood parties, backyard picnics, Zoom coffee and wine dates – we're a creative bunch and the innovation we've seen in the last 12 months is truly impressive.
So what's happening around town for the birthday bash? Here's a good start…
Hands Up for Canberra Giving Day is another local event worth celebrating too. Hands Across Canberra raises much needed funds for local charities and organisations and on 9 March you can contribute to the great work done in our community and support the essential work our charity organisations do.
Parbery is a proud local business. Our team members all live here and we're actively involved in the community. So from all of us, happy Canberra Day and see you out there!
We acknowledge the Traditional Custodians of the ACT, the Ngunnawal people. We acknowledge and respect their continuing culture and the contribution they make to the life of this city and this region.
*Fun fact – the Jervis Bay Territory is an internal territory of the Commonwealth of Australia. It was surrendered by the state of New South Wales to the Commonwealth Government in 1915 so the Australian Capital Territory would have access to the sea. 
Photo by Harry Burk on Unsplash