Parbery celebrates its second birthday!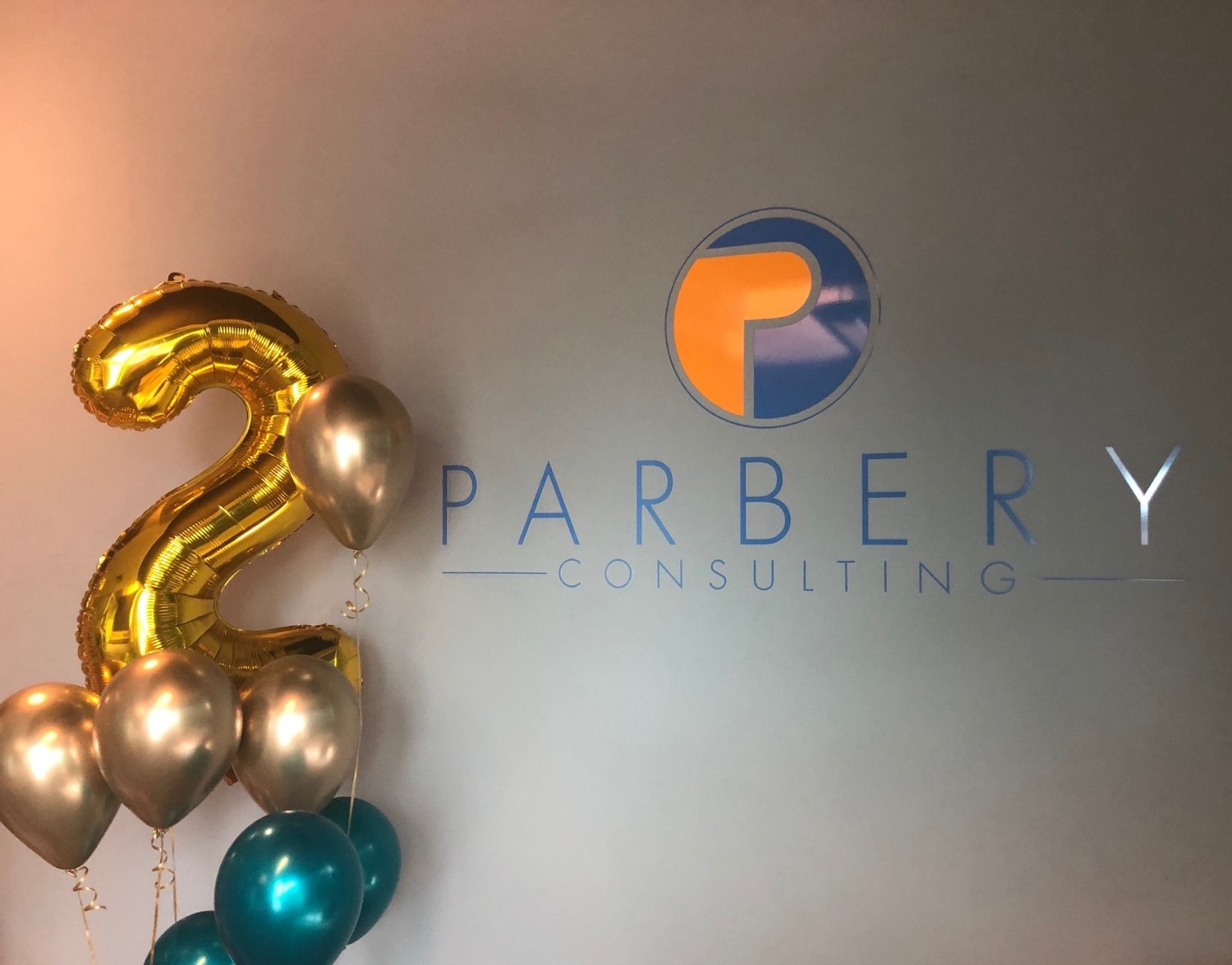 By Kylie Burnett, Partner at Parbery Consulting
On Sunday the 7th of July 2019, Parbery celebrated its second birthday!
Since its registration as a business in 2017, Parbery has achieved a huge amount and has plenty to celebrate. Not only have we grown to 15 Parbery Peeps, won a number of contracts across numerous major government departments, secured our own office space/place to call home, but we are also now big enough to give back to the community on a regular basis!  To celebrate, we threw ourselves a party for staff and their families.
With our company's birth date being 07/07, we thought it fitting to hold a party with a '007' theme. The event provoked many fantastic outfits, and it is no exaggeration to say that we were all spoiled with great food, drink, presents, cake and company throughout the evening.
The party also offered us another opportunity to celebrate all things good (something that we at Parbery value highly and try to do regularly). It gave us a chance to look forward to where our vibrant, growing business is headed, ensuring that we take with us the lessons we have learnt over the last two years. As the Parbery family continues to grow, so too has our commitment to our values. With this in mind, the team also used Sunday's milestone as an opportunity to reflect on past successes, and discuss lessons learnt along the way.
We would like to thank each and every staff member who has contributed to building the business and its culture over the last two years. Moving forward, Parbery aims to continue building its people-centric culture and growing into the future. Although the year ahead remains a mystery, Parbery plans to face it head-on, and looks forward with eager anticipation to see where we will be when celebrating year three!