Supporting our neighbours – Parbery's visit to Braidwood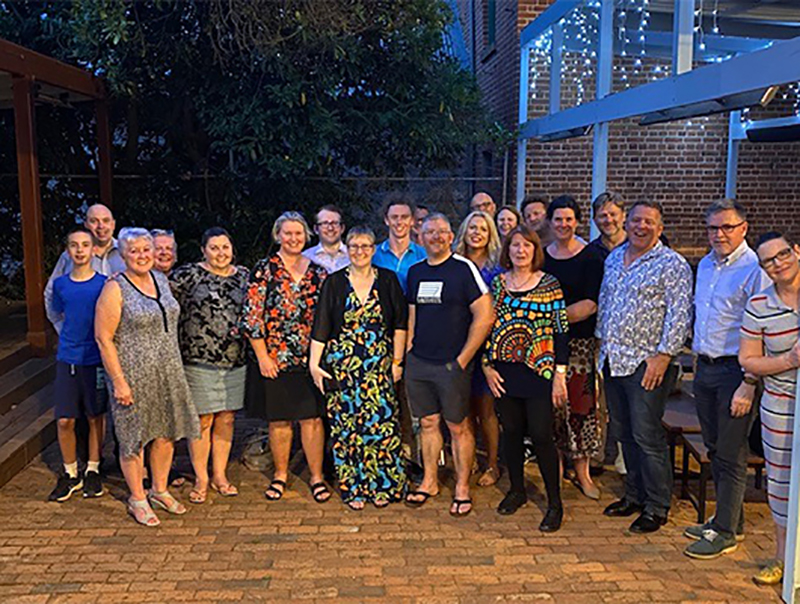 By Margaret Cresswell, Principal at Parbery Consulting
The 2019/2020 Christmas and New Year holiday period has been a sobering and challenging time for many in the Canberra region.
The recent fires experienced by our rural and coastal neighbours has had devastating impacts. Countless lives, businesses and communities were affected by the event and recovery will take considerable time and support.
An immediate way to help businesses affected by the fires is by making sure we don't stay away. Book in a mini-break down at the coast, take a Sunday drive out of town and enjoy lunch at a café or restaurant along the way. Or book a venue for that upcoming planning day in one of the towns that would genuinely benefit from the business.
The Parbery team recently enjoyed a fantastic dinner at the Braidwood Hotel to kick off our year ahead. It was a great night and the meal was excellent but what resonated most was the incredible welcome and thanks we received from the staff and locals who were there that night.
As the year speeds away from us and we're once again caught up in the routine of the everyday, it can be all too easy to forget our neighbours who continue to put their lives and businesses back together.
We've committed to thinking outside the Canberra box for future events and activities in support of our neighbours in need. A number of other organisations are doing the same, with some great initiatives in place to help those affected by the fires.
In difficult times like these, small acts of support can go a long way. So, let's tweak the saying 'Think globally – act locally regionally', to embrace our friends just down the road.