Leaders – the good ones leave you with pieces of them, the bad take pieces of you away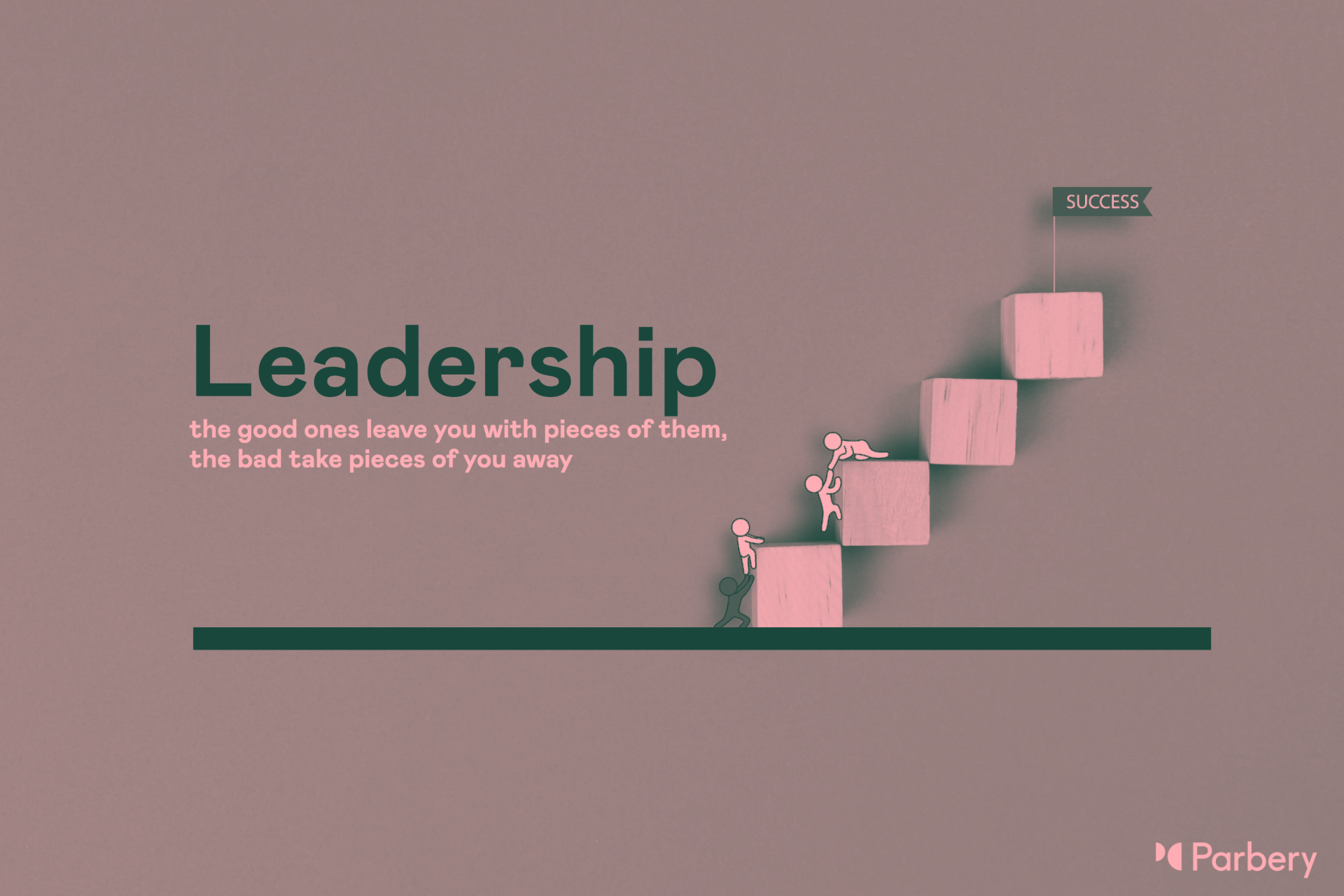 Leaders – the good ones leave you with pieces of them, the bad take pieces of you away
Throughout my career I have worked for some remarkable, not so remarkable, memorable, forgettable, and 'hope I can someday forget' leaders. Each one of them has helped shape me into the leader I am today.
Last month, I had lunch with some friends, all people I have previously worked for. It was the type of catch-up that fills your cup — clever conversations, lots of laughter, a few tears and a reminder that there is goodness in the world. You leave feeling excited about what you can and will do next, in work and in life.
I later reflected on how fortunate I have been to work with and be mentored and championed by so many amazing leaders — people from different backgrounds, with different lived experiences, different styles and different ways of doing their job. Leaders that build you up and support their people.
I've also worked for some not so good 'leaders'. People that cut you down, ensuring you 'know your place'. People who bully and intimidate, and people who discriminate and marginalise.
In thinking about the difference between good and bad leaders I kept coming back to one thing —good leaders leave you with pieces of them, the bad ones take pieces of you away. Good leaders give you knowledge, experiences, connections, confidence, kindness, and empathy. Not so good 'leaders' take away your confidence, autonomy, self-belief, optimism and your integrity.
Don't get me wrong, great leaders don't always make it easy. They challenge you, forcing you to see other points of view. They provide transparent and constructive feedback, telling you things you don't necessarily want to hear. The times they are hard on you are deeply personal, because relationships with good leaders are founded in respect and trust. They support your growth as an employee but also as a human — they let you be you and want you to be the best version of you.
At Parbery we employ whole people — humans with rich, interesting and diverse lives and experiences, with huge, important and complex things happening in their lives outside of our workplace. They have responsibilities and obligations that in no way relate to delivering services, managing projects, billable time or staff management. We aim to support this and provide more to them than we take — we are always striving to be great leaders, individually and collectively. Getting this balance right takes continuous focus, energy and effort. We aren't always perfect, but we strive to recognise this and adapt to ensure we are continuously better leaders and humans.